Cystic Fibrosis Bracelets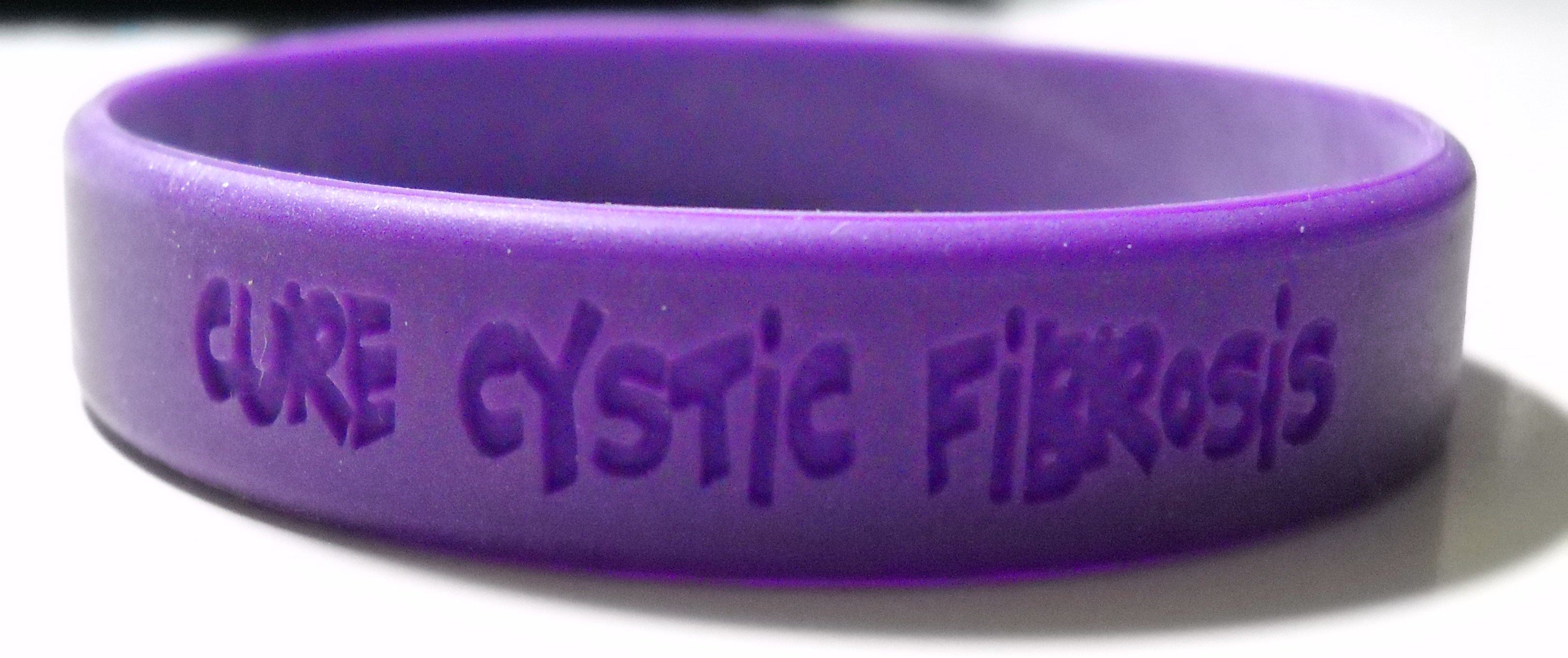 WHAT IS CYSTIC FIBROSIS?
Cystic fibrosis is an inherited chronic disease that affects the lungs and digestive system of about 30,000 children and adults in the United States (70,000 worldwide). A defective gene and its protein product cause the body to produce unusually thick, sticky mucus that:
clogs the lungs and leads to life-threatening lung infections; and
obstructs the pancreas and stops natural enzymes from helping the body break down and absorb food.
WHY SHOULD WE HELP?
Currently, there is no cure for CF.
When you buy a bracelet, you will be donating to the Cystic Fibrosis Foundation. Donating can give scientist money for further research to find the cure. Finding the cure for CF is like giving someone a second chance; a second chance at living a normal life.
OUR GOAL:
By donating a minimum of $3.00 p

er bracelet

, we can be one step closer to the cure! Our goal is to raise at least $1,800.00!
Bracelets Sold:
Money Raised: